FESTIVAL OF ORIENTAL MUSIC IV INTERNATIONAL FESTIVAL OF ORIENTAL MUSIC
OUR STORY
Festival in Riga, Latvia that celebrates language of art, music and poetry, that unites all the people around the globe that are so unique and come from different traditions, of various language groups, yet speak a universal language of love.
This is a journey to a place within yourself, a point where mind connects with emotions in peace and brings harmony to thoughts.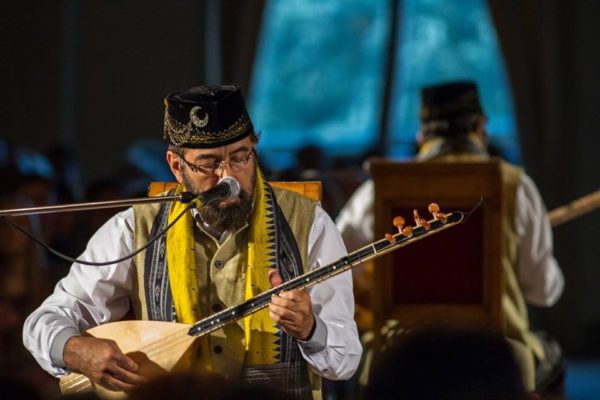 Latif Bolat 29/09/2017, Latvian Society House, Riga Turkish Singer, Composer and Scholar of Turkish Music and Folklore Latif Bolat is a native of the Turkish Mediterranean town of Mersin. One of the most well-known Turkish musicians in the US, his mesmerizing performances draw on ancient texts and employ traditional instrumentation such as the Saz (long...
ABOUT US
The Festival is organized by "AUSTRUMU KULTŪRAS CENTRS" (Eastern Culture Centre) – organization that is based in Riga, Latvia. It's focus – promotion of Eastern cultural heritage and traditions through cultural event organization, such as lectures on subjects of life spirituality and global social problems, charity concerts, evenings of poetry and music with participation of international artists, cooking master classes, educational seminars; society also provides help to orphanages, children's oncology centres, institutions for disabled and elderly houses.